About Aponcho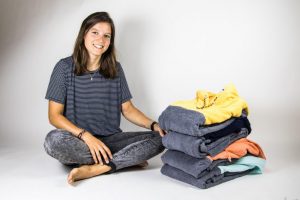 Aponcho is a young sports and leisure label, focused on water and waves. I am Clarissa, a fashion designer from Vienna and one of my main passions is surfing. I've started the idea of Aponcho in summer 2015 while travelling through Portugal. 
Aponcho stands for high quality, handmade productions and individual design. 
Our main product, the Poncho, is a long sweater with a hoodie, they are made of 100% cotton and the fabrics are produced in Europe. The original thought of the Surf Poncho is to use it as a changing room and towel when you take off your wetsuit. You can also use your Poncho as a board cover to protect it while traveling.